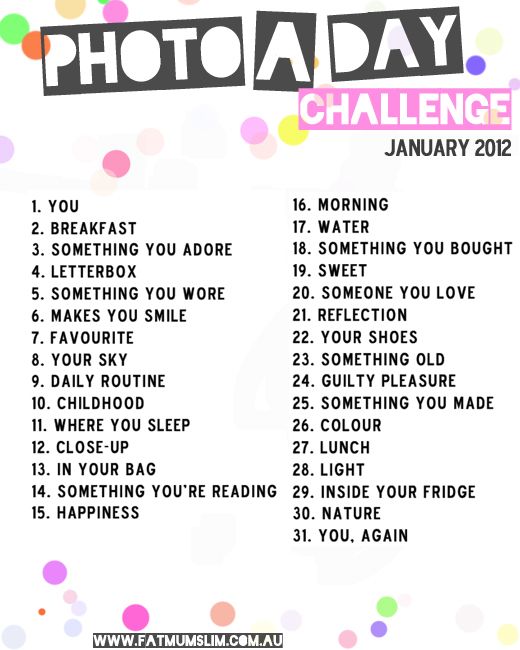 I just found out about the January photo challenge thanks to Courtney from
(she always loved) larking
.
I am so excited to join in on this awesome idea even though I am a few days behind! The idea originally came from Chantelle from
fat mum slim
, to learn more about the challenge go check out her site!
If your playing along leave me a comment down below so I can follow your photo a day challenge!
I'll be posting my first photo later on today so be on the look out for that!